The upcoming summer transfer window is undoubtedly one the Liverpool's most important in years, and it's crucial that Brendan Rodgers brings in the right players to ensure the Reds continue to move in the right direction. Several key positions need strengthening, and club captain Steven Gerrard has confirmed what many Reds fans already feel: Liverpool need another striker, even if Luis Suarez stays at Anfield.


Speaking to the official Liverpool FC website today, Gerrard revealed his optimism for the future, and hailed the signings of Daniel Sturridge and Philppe Coutinho, who he believes will be 'two big players' for the club.

When asked about the club's transfer needs this summer, he observed:

"Sturridge and Coutinho are both signings for the starting XI, and they can both be even better next season, and if you add another striker to that and you have Luis coming back, then that's what we need to be challenging nearer to the top four".

We all know the influence Gerrard has at Liverpool, and I'm sure he will have made his feelings known to Rodgers, who will hopefully listen and prioritise the signing of another established striker, something he failed to do last summer.

Yes, Rodgers signed Borini, but he's constantly played the Italian out wide, and barely given him a chance to play down the centre.

Additionally, with Suarez banned for the first six games of next season, the Reds need someone to come in and pick up the slack. Can Borini be relied-upon to deliver the goals? I doubt it. And Sturridge - good as he is - seems prone to picking up niggling injuries, and if he misses any games at the start of the season, who else is there to take his place?

Getting a new striker must be near the top of the priority list. Yes, the club needs defenders, but goals win games, and goals will get the team into the Champions League.

Gerrard also believes that if Sturridge and Coutinho had signed last summer, Liverpool's season would've been very different:

"If we had got in Sturridge and Coutinho at the start of the season then I think we'd have been right up there among the top four."

Gerrard has a tendency to exaggerate his praise for players (!), but in this case, I absolutely agree - LFC would almost certainly be in the top four (or close to it) right now if Sturridge and Coutinho joined last summer.

Alas, Rodgers made the same mistake as Kenny Dalglish: he wasted big money on the wrong players, and this (IMO) cost the Reds a Champions League place this season.

Jaimie Kanwar

NOTE: Please stick to the Comment Policy (Click to read)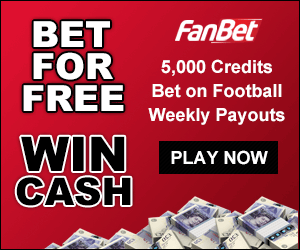 ---
SITE UPDATE:
COMMENT POLICY

11 August 2014
Reasoned, adult discussion is the name of the game on this site, so please bear in mind the following when posting comments:
*

ALL

views are welcome, and if someone's football-related opinion doesn't fit your pre-conceived notion of what constitutes an LFC 'fan', then

tough luck

.

* Good-natured banter is fine, but posts containing personal insults, belittlement, sniping, deliberate antagonism etc (directed at fellow posters, players, managers, rival fans etc) will be

deleted.
*

Attack the

argument

, not the

person

.

Repeat offenders will be

banned

.
* Posts moaning about 'negativity' will also be

deleted

. The aim of this site is '

critical realism about LFC

', so please expect a critical/analytical approach, and be prepared to have your opinion challenged.


* Txt spk is

outlawed

. Please write in proper sentences, and avoid using abbreviations like LOL, PMSL etc.

* The site owner

welcomes and encourages disagreement

, but only if opposing views are presented in line with the guidelines above.
Ultimately, it's simple: be as vehement and passionate as you like, but please remain civil
at all times.
Thank you

.