Disgraced Liverpool striker Luis Suarez is one game into his ten batch for biting Chelsea defender Branislav Ivanovic, and he'll no doubt be very disappointed to miss out on this weekend's Merseyside Derby against Everton. With football off the agenda, what is Suarez up to at the moment?


In his pre-Everton Press conference today, Rodgers provided the following update on Suarez. He told reporters:

"There's no holiday. The guy needs to go away and work, and rehabilitate.

"He's getting all the support from his family, the football club and the supporters, and he's willing to work very hard to be better.

"It wasn't a nice incident that happened, but he's accepted the punishment. He'll take it on the chin and hopefully come back a better player and person"

Rumours that Liverpool had checked Suarez into a 'hospital' for some shock therapy could not be confirmed ;-)



What is certain is that Suarez will undergo some form of 'therapy', and according to Snooker ace Ronnie O' Sullivan, Dr. Steve Peters - who already works with LFC - is the ideal man to help Suarez conquer his demons:

"I've really worked hard with Steve to get hold of my emotions and my brain. Not once have you been able to see me lose the plot. Sometimes inside I feel it's tough and it's challenging, but I'm able to overcome that.

"It's not a quick fix with Steve, but if Liverpool stick with him and Brendan Rodgers they'll win the title"

Jaimie Kanwar

NOTE: Please stick to the Comment Policy (Click to read)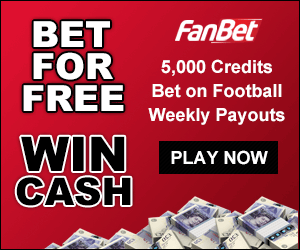 ---
SITE UPDATE:
COMMENT POLICY

11 August 2014
Reasoned, adult discussion is the name of the game on this site, so please bear in mind the following when posting comments:
*

ALL

views are welcome, and if someone's football-related opinion doesn't fit your pre-conceived notion of what constitutes an LFC 'fan', then

tough luck

.

* Good-natured banter is fine, but posts containing personal insults, belittlement, sniping, deliberate antagonism etc (directed at fellow posters, players, managers, rival fans etc) will be

deleted.
*

Attack the

argument

, not the

person

.

Repeat offenders will be

banned

.
* Posts moaning about 'negativity' will also be

deleted

. The aim of this site is '

critical realism about LFC

', so please expect a critical/analytical approach, and be prepared to have your opinion challenged.


* Txt spk is

outlawed

. Please write in proper sentences, and avoid using abbreviations like LOL, PMSL etc.

* The site owner

welcomes and encourages disagreement

, but only if opposing views are presented in line with the guidelines above.
Ultimately, it's simple: be as vehement and passionate as you like, but please remain civil
at all times.
Thank you

.