Over the last few years, La Liga stars Lionel Messi and Cristiano Ronaldo have proven themselves to be relentless goalscoring machines for their respective teams, but Liverpool legend Ian Rush insists that neither player would score as many goals in the Premier League.


Discussing this season's race for the Golden Boot, Rush - who became the first British player to win the award in 1983-84 - told the official LFC site that Luis Suarez would need a huge amount of luck to win this season, and insisted that there are only two players in the running:

"Obviously Lionel Messi and Ronaldo are on a different planet when it comes to the number of goals they score each season but it would be unlikely they'd be scoring as many in the Premier League."

Is that true? Would Messi and Ronaldo score fewer goals in the Premier League? At Man United, Ronaldo scored regularly, but the 2007-8 season aside, he league goalscoring record doesn't compare with his achievements at Madrid.

* 2005-6: 9 goals in 33 apps
* 2006-7: 17 goals in 34 apps
* 2007-8: 31 goals in 34 games
* 2008-9: 18 goals in 33 apps

Since arriving at Madrid, Ronaldo's goalscoring has reached ridiculous heights:

2009-10: 26 goals in 29 apps
2010-11: 40 goals in 34 apps
2011-12: 46 goals in 38 apps
2012-13: 27 goals in 27 apps (so far)

Broadly speaking, the stats seem to suggest that scoring goals in La Liga is easier than scoring in the Premier League. Messi has spent his entire career at Barcelona, and unlike Ronaldo, he's untested in a different league.

At Barca, Messi plays with some of the greatest players in the world, and with so many good players for the opposition to worry about, Messi inevitably gets space to do his thing, but would he be as effective in the hyper-paced rough and tumble of the Premier League?

Ronaldo's experience in two different leagues arguably gives him the edge over Messi, and if both players moved to the Premier League, I think Ronaldo would outscore the Argentinian.

Jaimie Kanwar

NOTE: Please stick to the Comment Policy (Click to read)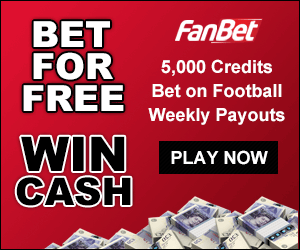 ---
SITE UPDATE:
COMMENT POLICY

11 August 2014
Reasoned, adult discussion is the name of the game on this site, so please bear in mind the following when posting comments:
*

ALL

views are welcome, and if someone's football-related opinion doesn't fit your pre-conceived notion of what constitutes an LFC 'fan', then

tough luck

.

* Good-natured banter is fine, but posts containing personal insults, belittlement, sniping, deliberate antagonism etc (directed at fellow posters, players, managers, rival fans etc) will be

deleted.
*

Attack the

argument

, not the

person

.

Repeat offenders will be

banned

.
* Posts moaning about 'negativity' will also be

deleted

. The aim of this site is '

critical realism about LFC

', so please expect a critical/analytical approach, and be prepared to have your opinion challenged.


* Txt spk is

outlawed

. Please write in proper sentences, and avoid using abbreviations like LOL, PMSL etc.

* The site owner

welcomes and encourages disagreement

, but only if opposing views are presented in line with the guidelines above.
Ultimately, it's simple: be as vehement and passionate as you like, but please remain civil
at all times.
Thank you

.