Denmark face Italy on Tuesday in a crucial world cup qualifier, and Liverpool defender Daniel Agger has warned his team-mates to be wary of Manchester City striker Mario Balotelli.


Speaking to Reporters after a training session yesterday, Agger - Denmark's captain - highlighted Bolotelli as Italy's main threat. He said:

"Balotelli is unstoppable sometimes; he never gets nervous, and the whole team must work together to stop him.

"We have to make sure we stop him getting hold of the ball. His a talented footballer with a great shot at least one good shot, and he also makes many chances".

It sounds like Agger is talking about Lionel Messi, not Balotelli (!). The Man City striker - who joined Man City in a 22m deal - is undoubtedly a good player but Agger arguably overstates the threat he may pose in tomorrow's game.

Denmark drew 1-1 with Bulgaria on Friday, which leaves the Danes still searching for the first win of the current World Cup qualifying campaign. Nicklas Bendtner grabbed the goal for Morten Olsen's team, a player that Agger rates very highly.

In an interview at Denmark's team base over the weekend, Agger - who recently revealed that he has his eyes on the Liverpool captaincy - argued that Bendtner has 'changed one hundred per cent', and it working harder now at his game than ever before, adding:

"He [Bendtner] has obviously had a hard time, especially at Arsenal. It's always a challenge to go to new club, but he has many qualities, and he has proven that he can play at the top level.

"He has developed immensely in recent years and become very serious about the game. I take my hat off to him; it takes a real man to get back to top after being down at the bottom"

Prior to his loan move to Juventus, £12m-rated Bendtner was (tenuously) linked with a shock move to Anfield, but whether that rumour was actually true is anyone's guess.



Jaimie Kanwar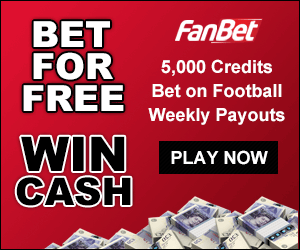 ---
SITE UPDATE:
COMMENT POLICY

11 August 2014
Reasoned, adult discussion is the name of the game on this site, so please bear in mind the following when posting comments:
*

ALL

views are welcome, and if someone's football-related opinion doesn't fit your pre-conceived notion of what constitutes an LFC 'fan', then

tough luck

.

* Good-natured banter is fine, but posts containing personal insults, belittlement, sniping, deliberate antagonism etc (directed at fellow posters, players, managers, rival fans etc) will be

deleted.
*

Attack the

argument

, not the

person

.

Repeat offenders will be

banned

.
* Posts moaning about 'negativity' will also be

deleted

. The aim of this site is '

critical realism about LFC

', so please expect a critical/analytical approach, and be prepared to have your opinion challenged.


* Txt spk is

outlawed

. Please write in proper sentences, and avoid using abbreviations like LOL, PMSL etc.

* The site owner

welcomes and encourages disagreement

, but only if opposing views are presented in line with the guidelines above.
Ultimately, it's simple: be as vehement and passionate as you like, but please remain civil
at all times.
Thank you

.