West Ham Chairman David Sullivan has lifted the lid on the Hammers' recent failed bid to sign Liverpool Striker Andy Carroll.


In an interview with The Mirror, Sullivan insisted that Carroll was 'perfect for the style of football we play', and described about how the striker would've been utilised by Sam Allardyce. He said:



"Andy was the perfect player for the style of football we play: a lot of high balls and a lot of crosses, but clever crossing, not just humping it"



Sullivan confirmed that West Ham 'had a deal in place with Liverpool to borrow the player which automatically became a purchase if we stayed up', and he seemed disappointed that Carroll ultimately rejected a move to Upton Park:

"Then there was a huge transfer fee which would have blown our budget for several years, and as he had the same agent as our manager, and he was very friendly with Kevin Nolan, our captain, we hoped that Andy would want to come".

"But he really wants to stay at Liverpool. He believes that he will get back into the side by his performances - coming off the bench or for the reserves. He believes the manager will have to put him back in the side"

Fair play to Carroll for having the determination to stay and fight for his Liverpool place, but it probably won't make any difference in the long-run.

As Sullivan said, the 35m man is perfect for West Ham's style of football ('a lot of high balls and a lot of crosses'), and in my view, Carroll needs to accept his limitations and move on instead of clinging to the hope that he has the ability to fit into a technically gifted passing team.

West Ham is Carroll's level, not Liverpool.



Jaimie Kanwar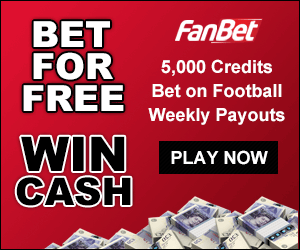 ---
SITE UPDATE:
COMMENT POLICY

11 August 2014
Reasoned, adult discussion is the name of the game on this site, so please bear in mind the following when posting comments:
*

ALL

views are welcome, and if someone's football-related opinion doesn't fit your pre-conceived notion of what constitutes an LFC 'fan', then

tough luck

.

* Good-natured banter is fine, but posts containing personal insults, belittlement, sniping, deliberate antagonism etc (directed at fellow posters, players, managers, rival fans etc) will be

deleted.
*

Attack the

argument

, not the

person

.

Repeat offenders will be

banned

.
* Posts moaning about 'negativity' will also be

deleted

. The aim of this site is '

critical realism about LFC

', so please expect a critical/analytical approach, and be prepared to have your opinion challenged.


* Txt spk is

outlawed

. Please write in proper sentences, and avoid using abbreviations like LOL, PMSL etc.

* The site owner

welcomes and encourages disagreement

, but only if opposing views are presented in line with the guidelines above.
Ultimately, it's simple: be as vehement and passionate as you like, but please remain civil
at all times.
Thank you

.