Chelsea's season got off to a shaky start on Sunday with a 3-2 Community Shield defeat to Manchester City. England international Ashley Cole was once again in the starting line-up, and according to Liverpool goalkeeper Pepe Reina, the former Arsenal man is one of the world's best left-backs.


In an recent interview with the official Liverpool FC site, Reina was asked to name the best left back he's ever seen, and he responded:

"There are a lot of good left-backs now, but for me, Ashley Cole is the best left-back in England.

"I like him a lot. I also like Marcelo at Real Madrid and Adriano from Barcelona".

As much as I hate to admit it, Cole is a good player, but is he the best in England? Where does Jose Enrique fit into the equation?

For me, Enrique is a good player but end product matters, and for the amount of time and possession he has in the final third, the Spaniard's end product is just not good enough. Take last season's stats, for example:

* 21% crossing accuracy (109 off-target crosses)
* 27% shooting accuracy (Only 3 shots on target all season)
* 70% passing accuracy in opposition half.
* Defensively, won only 57% of ground/aerial duels.



Stats: OPTA



Additionally, there is no real competition for Enrique's position, and the arrival of another top quality left-back would be a good thing for the squad, and may even push Enrique to up his game.





Jaimie Kanwar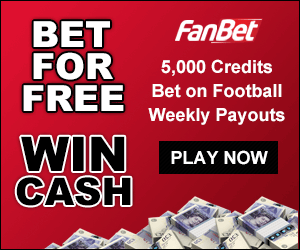 ---
SITE UPDATE:
COMMENT POLICY

11 August 2014
Reasoned, adult discussion is the name of the game on this site, so please bear in mind the following when posting comments:
*

ALL

views are welcome, and if someone's football-related opinion doesn't fit your pre-conceived notion of what constitutes an LFC 'fan', then

tough luck

.

* Good-natured banter is fine, but posts containing personal insults, belittlement, sniping, deliberate antagonism etc (directed at fellow posters, players, managers, rival fans etc) will be

deleted.
*

Attack the

argument

, not the

person

.

Repeat offenders will be

banned

.
* Posts moaning about 'negativity' will also be

deleted

. The aim of this site is '

critical realism about LFC

', so please expect a critical/analytical approach, and be prepared to have your opinion challenged.


* Txt spk is

outlawed

. Please write in proper sentences, and avoid using abbreviations like LOL, PMSL etc.

* The site owner

welcomes and encourages disagreement

, but only if opposing views are presented in line with the guidelines above.
Ultimately, it's simple: be as vehement and passionate as you like, but please remain civil
at all times.
Thank you

.