Liverpool legend Steve Nicol has revealed his reservations about Liverpool FC's signing of former Arsenal and Man City defender Kolo Toure.


Discussing the Reds' first signing of the summer on ESPN last night, Nicol - who won every trophy in the game during his fantastic career at Anfield - revealed mixed feelings about the deal:

"If Liverpool are signing Kolo Toure to play 30-odd games in the Premier League then, I'm sorry, but I'm not excited about the signing"

Reds legends Jan Molby and Phil Thompson are more upbeat about the deal. The Great Dane told the Liverpool Echo:

"I can see the appeal of Toure. He wouldn't be starting every week but there would still be plenty of games for him to take part in. When Man City signed him, most clubs would have taken him. He's older now but he still has plenty to offer"

Thommo tweeted:

"Happy with the signing of Kolo Toure. He's of good character, experience and ability. He may only be a back up, but I'm sure he will want to play as much as possible, which is what we want"

If Toure is a back-up player then fair enough, but if Brendan Rodgers sees him as a direct replacement for Jamie Carragher - or even Martin Skrtel - and plans to use him in most games, then I agree with Nicol: it's not an exciting signing.

Toure has great experience, but he's definitely lost a yard of pace, and he isn't imperious in the air, and those are the two main qualities Liverpool clearly need in central defence. It strikes me as a cheapskate move by FSG. I imagine the following scenario:

* Rodgers wanted Ashley Williams (i.e an experienced Premier League defender) but FSG refused to pay £10m for a 28-year old.

* The transfer 'committee' came up with a list of cheap, experienced Premier League defenders.

* Despite his age, FSG signed-off on Toure purely because he's free.

I sincerely doubt that Rodgers has been tracking Toure for months, excitedly waiting for the end of the season so he could snap up a defender who spent most of last season warming the bench. There are, admittedly, benefits to Toure's acquisition:

* Vast experience at the highest level (domestically)
* Huge international experience (103 caps)
* Captained Arsenal and Man City, so he's clearly a leader.
* 2x Premier League winner, so knows what it takes to win the the league.
* Adds quality depth to the squad.

I hope Toure does well, but as a squad player, rather than a regular first-teamer. Having said that, players should be in the team on merit, so if he comes into the first XI and does the business, then there's no reason why he shouldn't stay there.




survey solutions



Jaimie Kanwar

NOTE: Please stick to the Comment Policy (Click to read)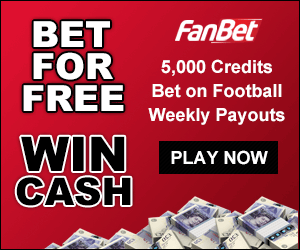 ---
SITE UPDATE:
COMMENT POLICY

11 August 2014
Reasoned, adult discussion is the name of the game on this site, so please bear in mind the following when posting comments:
*

ALL

views are welcome, and if someone's football-related opinion doesn't fit your pre-conceived notion of what constitutes an LFC 'fan', then

tough luck

.

* Good-natured banter is fine, but posts containing personal insults, belittlement, sniping, deliberate antagonism etc (directed at fellow posters, players, managers, rival fans etc) will be

deleted.
*

Attack the

argument

, not the

person

.

Repeat offenders will be

banned

.
* Posts moaning about 'negativity' will also be

deleted

. The aim of this site is '

critical realism about LFC

', so please expect a critical/analytical approach, and be prepared to have your opinion challenged.


* Txt spk is

outlawed

. Please write in proper sentences, and avoid using abbreviations like LOL, PMSL etc.

* The site owner

welcomes and encourages disagreement

, but only if opposing views are presented in line with the guidelines above.
Ultimately, it's simple: be as vehement and passionate as you like, but please remain civil
at all times.
Thank you

.