In June 2012, Liverpool legend Jan Molby argued that Ajax star Christian Eriksen 'is nowhere near the finished article', and warned his old club to ignore the hype over the talented youngster. The Reds have been persistently linked with a move for the Danish maestro recently, and Molby now believes the time is right for Liverpool to make a move for the player.


Speaking to reports last year, Molby warned:

"There is a lot of hype about Christian.

"All the top clubs have been looking at him because he has clearly got all the ­ingredients to one day become a top, top player.

"He is nowhere near being the finished article yet though, and I don't think he is anywhere near ready to move to one of the elite European clubs".

In an interview last week, Ajax director of football Mark Overmars told De Telegraaf:

"We've seen the list of foreign scouts who visited our games and Liverpool was often present"

Fellow Dane Molby has now changed his mind about Eriksen, and in his column for the Liverpool Echo today, he argued that the 21-year old is 'at the stage now where he needs to take the next step', and urged the Reds to make a serious move to sign him this summer:

"Eriksen's development has been sharp, and he is growing with every game he plays. I'd love to see him at Liverpool, and he is exactly the type of player Liverpool should be looking at.

"He's a classy player. An old-fashioned number 10 in many ways. He has two great feet, he sees passes and has added goals to his game in recent weeks. He has all of the tools in his locker to be a real top class player".

The Eriksen transfer saga has been rumbling along for more than a year now; the £20m-rated Dane made countless public statements on his future, and his latest comments are typically non-committal:

"I don't know if I will be an Ajax player after the summer - we will see what happens. I don't exclude anything. I haven't received a detailed offer of a contract extension yet, but my agent has had talks with the club regarding that matter."

Fellow Dane Daniel Agger is a big fan of Eriksen, and in May 2012, he told Ekstra Bladet:

"Eriksen has the potential to become world-class. There are no boundaries to what he can achieve. He really is a weapon for us [Denmark]. He adds creativity, and always wants the ball. He's also capable of taking set pieces with both feet. The way he kicks the ball is truly unique".

Have a word, Jan and Dan! Get him to sign for LFC :-)



Jaimie Kanwar

NOTE: Please stick to the Comment Policy (Click to read)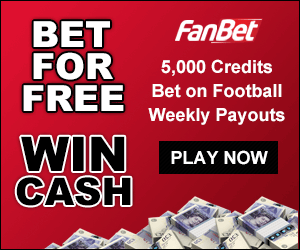 ---
SITE UPDATE:
COMMENT POLICY

11 August 2014
Reasoned, adult discussion is the name of the game on this site, so please bear in mind the following when posting comments:
*

ALL

views are welcome, and if someone's football-related opinion doesn't fit your pre-conceived notion of what constitutes an LFC 'fan', then

tough luck

.

* Good-natured banter is fine, but posts containing personal insults, belittlement, sniping, deliberate antagonism etc (directed at fellow posters, players, managers, rival fans etc) will be

deleted.
*

Attack the

argument

, not the

person

.

Repeat offenders will be

banned

.
* Posts moaning about 'negativity' will also be

deleted

. The aim of this site is '

critical realism about LFC

', so please expect a critical/analytical approach, and be prepared to have your opinion challenged.


* Txt spk is

outlawed

. Please write in proper sentences, and avoid using abbreviations like LOL, PMSL etc.

* The site owner

welcomes and encourages disagreement

, but only if opposing views are presented in line with the guidelines above.
Ultimately, it's simple: be as vehement and passionate as you like, but please remain civil
at all times.
Thank you

.