Earlier this week, Borussia Dortmund Sporting Director Michael Zorc confirmed that the Bundesliga giants are 'following' Nuri Sahin's progress at Liverpool. The Turkish midfielder is reportedly on his way out of Anfield, and reports in Germany today claim that the deal is almost done.


According to a report today in Sportbild, Europe's biggest sports magazine, the deal to bring Sahin back to Dortmund is '99% done', and claims that Brendan Rodgers' broken promises - and Steven Gerrard's alleged jealousy - are to blame for the midfielder's failure at Liverpool. The report states:

"The deal to bring Nuri Sahin back to Borussia Dortmund is 99 percent done.

"The 24 year old has been betrayed at Liverpool because coach Brendan Rogers lied to him when he signed, telling him that he would be the club's number six"

"Steven Gerrard is said to have also been jealous of Sahin, and when they played together, Sahin barely got the ball".

Some pretty strong accusations there. It seems to me that Rodgers just didn't know how to effectively use Sahin in the team, and if that's the case, why did he waste a massive loan fee on bringing him to the club?

Sahin has played just 11 minutes of football for Liverpool since his last league start on November 11, 2012, and since that time, Gerrard has played in practically every game.

By his own admission, Sahin - who cost Real Madrid €10m in 2011 - prefers to play in a deeper Gerarrd'like playmaking role, and that hasn't happened at LFC. The Turk admitted as much in an interview with the official Liverpool FC website last month:

"I've played my whole career deeper – that's my position, but I have played as a number ten here. If I could choose a position it would be holding, as I feel more comfortable playing deeper and can give my all."

If Sahin played in his natural position regularly, then Gerrard would have to move to a different position (most probably higher up the field), and perhaps he didn't want that?

Speaking to SportBild, Dortmund CEO Hans-Joachim Watzke suggested that Sahin is only effective if he's the centre of the team. He noted:

"Sahin only feels good when a team is built around him. He is a fantastic guy and a super footballer"

Sahin should've and could've been an asset for Liverpool, and for me, Rodgers has totally wasted this talented player. As I've argued before, he clearly doesn't have the guts to go against the club's senior players; if he did, he would've given the midfielder a consistent chance in a deeper role, especially during those times earlier in the season when Gerrard was woefully out of form.

Whatever the reason for Sahin's imminent departure, the move will have to go down as Rodgers transfer failure. Indeed, Liverpool could've saved the money on Sahin in the summer and put it towards the fee for Clint Dempsey.

It just goes to show that signing young, promising players is not always the way to go. The priority in the summer was to sign goalscorers/goal threats, and Dempsey certainly fits that description.

With the exception of Joe Allen (and possibly Daniel Sturridge, but it's too soon to judge), Rodgers' performance in the transfer market is underwhelming so far.



Jaimie Kanwar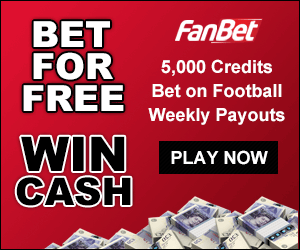 ---
SITE UPDATE:
COMMENT POLICY

11 August 2014
Reasoned, adult discussion is the name of the game on this site, so please bear in mind the following when posting comments:
*

ALL

views are welcome, and if someone's football-related opinion doesn't fit your pre-conceived notion of what constitutes an LFC 'fan', then

tough luck

.

* Good-natured banter is fine, but posts containing personal insults, belittlement, sniping, deliberate antagonism etc (directed at fellow posters, players, managers, rival fans etc) will be

deleted.
*

Attack the

argument

, not the

person

.

Repeat offenders will be

banned

.
* Posts moaning about 'negativity' will also be

deleted

. The aim of this site is '

critical realism about LFC

', so please expect a critical/analytical approach, and be prepared to have your opinion challenged.


* Txt spk is

outlawed

. Please write in proper sentences, and avoid using abbreviations like LOL, PMSL etc.

* The site owner

welcomes and encourages disagreement

, but only if opposing views are presented in line with the guidelines above.
Ultimately, it's simple: be as vehement and passionate as you like, but please remain civil
at all times.
Thank you

.