Liverpool legend John Aldridge has joined Steve Nicol and Reds Chairman Tom Werner in expressing his admiration for Fulham striker Clint Dempsey, and he's called on Kenny Dalglish to sign the striker this summer.


In his column for the Liverpool Echo a few days ago, Aldo - who scored 63 goals in 104 games during his time at Anfield - argued that the Reds need to bring in 'at least three or four players' this summer, and urged the club to dump players who aren't good enough 'regardless of what they cost'. On the subject of who Liverpool should bring in this season, Aldo added:



"In terms of players coming in, we certainly need another striker and Clint Dempsey for the price would be a good signing".



During a Q&A session at Craven Cottage a few weeks ago, Jol made it clear that Dempsey will be shipped out if he refuses to sign a new contract, and given his form this season, it seems likely that some bigger clubs will be trying to sign the American.

Liverpool legend Steve Nicol managed 10m-rated Dempsey at New England Revolution, and he recently talked up the possibility of a move to one of the Premier League's big clubs:



"If you look at Chelsea, Liverpool and Arsenal, the way they play would suit him [Dempsey] down to the ground, and for me, there's no reason why any one of those teams shouldn't be looking at him.



With

28 goals and 7 assists

in all competitions for (for Fulham and the USA), Dempsey's record this season is very impressive, and given his experience in the Premier League, I'm sure he could replicate that form at Liverpool.



---



Kenny Dalglish's end of season report card...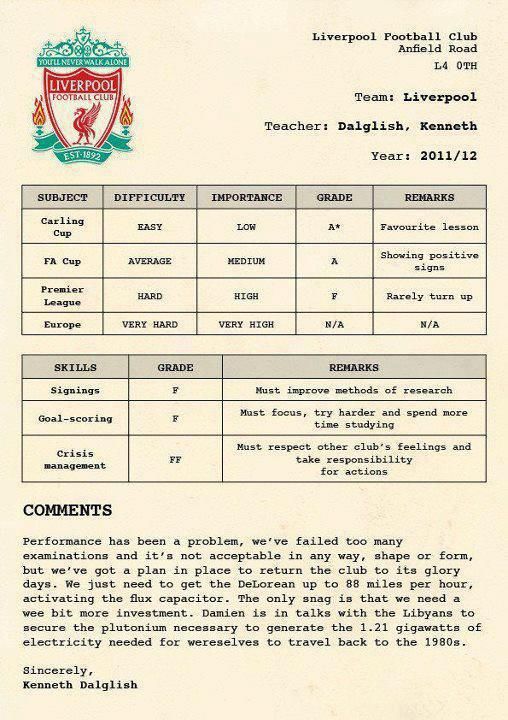 Image: Pompey_Girl




Jaimie Kanwar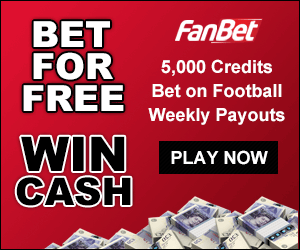 ---
SITE UPDATE:
COMMENT POLICY

11 August 2014
Reasoned, adult discussion is the name of the game on this site, so please bear in mind the following when posting comments:
*

ALL

views are welcome, and if someone's football-related opinion doesn't fit your pre-conceived notion of what constitutes an LFC 'fan', then

tough luck

.

* Good-natured banter is fine, but posts containing personal insults, belittlement, sniping, deliberate antagonism etc (directed at fellow posters, players, managers, rival fans etc) will be

deleted.
*

Attack the

argument

, not the

person

.

Repeat offenders will be

banned

.
* Posts moaning about 'negativity' will also be

deleted

. The aim of this site is '

critical realism about LFC

', so please expect a critical/analytical approach, and be prepared to have your opinion challenged.


* Txt spk is

outlawed

. Please write in proper sentences, and avoid using abbreviations like LOL, PMSL etc.

* The site owner

welcomes and encourages disagreement

, but only if opposing views are presented in line with the guidelines above.
Ultimately, it's simple: be as vehement and passionate as you like, but please remain civil
at all times.
Thank you

.