Reds legend Jimmy Case has slammed Kenny Dalglish's signings over the last 18 months, and suggested that the likes of Stewart Downing and Jose Enrique do not have the right 'character' to be successful at Anfield.


Speaking to the Official Liverpool FC website recently, no-nonsense Case - who won four league titles and three European Cups with the Reds - argued:

"There's something going on, possibly in their minds.

"Anfield can be frightening for some players, and they have to have that bit of character to pull themselves through, and I think some of them have been letting the club down when it comes to that.

"For example: Downing might have one good game but then he goes missing in the next few games. Enrique played magnificently for half a season, and now he looks a totally different player. They're not consistent enough"

Downing, Henderson and Carroll are small fish in a big pond, and I think this season has proved they don't have the strength of mind to be successful at LFC. Carroll may have improved in the last few weeks but he's been at the club almost a year and a half, and call me cynical, but sudden improvement in form probably has more to do with getting into the England squad for Euro 2012 than fighting for LFC.

From the interviews I've seen with him, Downing comes across as someone who lacks self-belief, especially now that he's around players with massive international reputations. At Aston Villa, he was the proverbial big-fish in a small(er) pond; the perennial 'player with great potential', who never had to prove it on the biggest stage.

Living up to assumed potential has seemingly proved to be overwhelming for Downing, and his own views on what's expected at Anfield illustrate a possible mentality issue:



"Here, you're expected to win every game, but when I've been at lesser clubs, if you lose a couple then win a couple, it was okay".



Downing clearly hasn't made the mental transition yet from Villa to Liverpool. He's spent his whole pre-Anfield career thinking that it's 'okay' to fall short of the highest standards, and changing that ingrained way of thinking is probably impossible at his age.

The ultimate irony of all this is that Downing, Henderson and Carroll could be rewarded for their breathtaking underperformance with places in England's Euro 2012 squad (!)



Jaimie Kanwar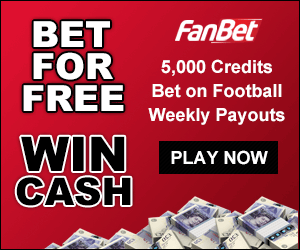 ---
SITE UPDATE:
COMMENT POLICY

11 August 2014
Reasoned, adult discussion is the name of the game on this site, so please bear in mind the following when posting comments:
*

ALL

views are welcome, and if someone's football-related opinion doesn't fit your pre-conceived notion of what constitutes an LFC 'fan', then

tough luck

.

* Good-natured banter is fine, but posts containing personal insults, belittlement, sniping, deliberate antagonism etc (directed at fellow posters, players, managers, rival fans etc) will be

deleted.
*

Attack the

argument

, not the

person

.

Repeat offenders will be

banned

.
* Posts moaning about 'negativity' will also be

deleted

. The aim of this site is '

critical realism about LFC

', so please expect a critical/analytical approach, and be prepared to have your opinion challenged.


* Txt spk is

outlawed

. Please write in proper sentences, and avoid using abbreviations like LOL, PMSL etc.

* The site owner

welcomes and encourages disagreement

, but only if opposing views are presented in line with the guidelines above.
Ultimately, it's simple: be as vehement and passionate as you like, but please remain civil
at all times.
Thank you

.