Over the last few months, speculation over the future of Liverpool striker Luis Suarez has reached fever pitch, and Napoli striker Edinson Cavani is the latest person to warn the Reds that his Uruguay team-mate Luis Suarez could leave Anfield sooner rather than later.


When quizzed about Suarez's future at Liverpool last night, Cavani - who has a ridiculous £52m release clause in his contract - hailed Suarez as 'one of the top strikers in the world', adding:

"He [Suarez] wants to be playing Champions League football.

"Liverpool are not going to make it this season, but if they don't make it next season then they will have a problem.

"Luis would love to play in the Champions League with Liverpool, but if he can't then a player of his quality needs to play for a club where he can."

As team-mates, it's reasonable to assume that Suarez has discussed his future with Cavani, and the 26-year old's comments are probably a true reflection of how the Uruguayan feels, i.e. he'll stay one more season and then leave if Liverpool don't qualify for the Champions League.

I think that's perfectly fair, and unless Liverpool make the top four next season, the club will have another Fernando Torres situation on its hands.

Staying an extra year is the least Suarez should do, especially after the impact Liverpool has had on his career so far. There's still a big possibility, however, that he'll leave this summer. Ultimately, the decision may be out of his hands, as Jan Molby suggested in his column for the Chester Chronicle yesterday:

"There are enough clubs with money this summer looking to buy someone of Suarez's quality to expect bids to come in for him. If someone offers upwards of £40million then Liverpool will have a big decision to make"

Cavani also revealed that Suarez is grateful for the support he's been shown by LFC over the last two years:

"I know it meant a lot when Liverpool stood by him through some tough times, and he has a lot of love for the club and their fans"

Be that as it may, FSG are stone-cold businessmen with no historical personal connection with Liverpool, so if they get a huge offer, I suspect they will take it.

Jaimie Kanwar

NOTE: Please stick to the Comment Policy (Click to read)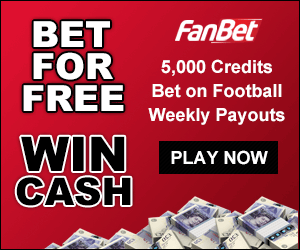 ---
SITE UPDATE:
COMMENT POLICY

11 August 2014
Reasoned, adult discussion is the name of the game on this site, so please bear in mind the following when posting comments:
*

ALL

views are welcome, and if someone's football-related opinion doesn't fit your pre-conceived notion of what constitutes an LFC 'fan', then

tough luck

.

* Good-natured banter is fine, but posts containing personal insults, belittlement, sniping, deliberate antagonism etc (directed at fellow posters, players, managers, rival fans etc) will be

deleted.
*

Attack the

argument

, not the

person

.

Repeat offenders will be

banned

.
* Posts moaning about 'negativity' will also be

deleted

. The aim of this site is '

critical realism about LFC

', so please expect a critical/analytical approach, and be prepared to have your opinion challenged.


* Txt spk is

outlawed

. Please write in proper sentences, and avoid using abbreviations like LOL, PMSL etc.

* The site owner

welcomes and encourages disagreement

, but only if opposing views are presented in line with the guidelines above.
Ultimately, it's simple: be as vehement and passionate as you like, but please remain civil
at all times.
Thank you

.