Last night's 2-0 Europa League defeat felt like a hangover from the Kenny Dalglish era: lots of clear-cut chances created but an abject failure to finish them off. Defensive frailty ultimately cost Liverpool the game against Zenit, but Anfield legend Gary Gillespie has laid the blame for the loss squarely at the feet of Reds striker Luis Suarez.


The Uruguayan had plenty of chances to break the deadlock against Zenit, and in several cases, it seemed harder to miss than actually hit the target. In an interview with Talksport this morning, Gillespie - who co-commentated on the Zenit game for LFC last night - revealed his disappointment with Suarez's performance. He observed:

"It's disappointing. If he [Suarez] puts any one of these chances in then it's a totally different game. Zenit had opportunities too but they weren't as clear cut as Liverpool's. For a man who's scored 22 goals this season, you'd think with the chances he had, he'd at least put one in the back of the net. It wasn't to be, and Liverpool have paid the price for that".

Gillespie is right in that Suarez's abject finishing probably cost Liverpool the game, but given the fact he's scored 22 goals this season, I don't think we can be too harsh on the guy. The problem is not really with him; it's with the ongoing failure of LFC's other players to help Suarez and regularly chip in with goals. For example:

* Raheem Sterling: 1 goal in last 23 apps
* Stewart Downing: 1 goal in last 21 apps
* Jordan Henderson: 3 goals in 31 apps
* Lucas Leiva: No goals this season
* Joe Allen: 1 goal in last 32 apps
* Jose Enrique: 1 goal in 23 apps
* Glen Johnson: 1 goal in last 32 apps
* Fabio Borini: 1 goal in 15 apps

Granted, Jordan Henderson has chipped-in with a couple of goals recently, but overall, this is just not good enough. If Suarez, Gerrard, and now Sturridge don't score, upon who else can the club rely?

Suarez is a fantastically talented footballer, but he is, unfortunately, prone to barren spells. He's in the midst of one now (no goals in three games), and between November and December 2012 he:

* Scored only

2 goals in 10

Premier League games.

* Went

6 games in a row

without scoring a goal.

I may be in the minority here but I find this a little concerning. Two goals in ten Premier League games is not a return that reflects the Suarez's ability, and his current barren spell has (indirectly) led to Liverpool dropping five league points, and facing elimination from the Europa League.

Like Michael Owen before him, Suarez seems to be one of those players who scores in bursts, and then goes quiet for a while, and this makes it even more essential that the players around him are there to pick up the pieces when he's not scoring.

That isn't happening at the moment, and it's the main reason the Reds' season is all but over in February.

Jaimie Kanwar

NOTE: Please stick to the Comment Policy (Click to read)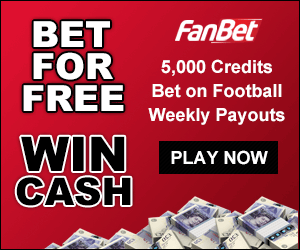 ---
SITE UPDATE:
COMMENT POLICY

11 August 2014
Reasoned, adult discussion is the name of the game on this site, so please bear in mind the following when posting comments:
*

ALL

views are welcome, and if someone's football-related opinion doesn't fit your pre-conceived notion of what constitutes an LFC 'fan', then

tough luck

.

* Good-natured banter is fine, but posts containing personal insults, belittlement, sniping, deliberate antagonism etc (directed at fellow posters, players, managers, rival fans etc) will be

deleted.
*

Attack the

argument

, not the

person

.

Repeat offenders will be

banned

.
* Posts moaning about 'negativity' will also be

deleted

. The aim of this site is '

critical realism about LFC

', so please expect a critical/analytical approach, and be prepared to have your opinion challenged.


* Txt spk is

outlawed

. Please write in proper sentences, and avoid using abbreviations like LOL, PMSL etc.

* The site owner

welcomes and encourages disagreement

, but only if opposing views are presented in line with the guidelines above.
Ultimately, it's simple: be as vehement and passionate as you like, but please remain civil
at all times.
Thank you

.