The speculation over Luis Suarez's future has exponentially intensified over the last month, and although the Uruguayan clearly wants to join Real Madrid, (improbable) reports this week claim that both Arsenal and Chelsea are interested in signing the controversial striker. Such a move would almost certainly anger Liverpool's fanbase, and Reds legend Steve Nicol is incensed by the possibility that his old club might sell Suarez to a Premier League rival.


Discussing the Arsenal speculation last night, a clearly irritated Nicol scoffed at the idea of Suarez signing for a London club. He told ESPN:

"Why would he [Suarez] go to Arsenal?

"It better not happen because if it did, Liverpool fans would go absolutely ballistic. If you're going to sell him, fine, but you don't sell him to a direct rival. It's madness".

I can understand Nicol's frustration, but I just can't see Arsene Wenger signing a player as problematic as Suarez.

Reds boss Brendan Rodgers is (unfortunately) a soft touch when it comes to the Suarez, and his excessive servility is (IMO) a sign of a major inferiority complex. Wenger, however' is totally different type of character, and I sincerely doubt he would tolerate Suarez's negative behaviour, or even contemplate taking the risk.

Additionally, unless the deal involved a cash-plus-player exchange, the possibility of Arsenal splashing out £40m on a single player is arguably slim to none, and Wenger's historical transfer dealings seem to support that.

Chelsea, on the other hand, is a different proposition entirely. The Blues have the cash to pay full whack, and given the club's history, management, moral bankruptcy and philosophy, Suarez would fit the London club like a glove.

I personally have no problem with Suarez going to Stamford Bridge; with Mourinho is at the helm, it's likely they'll be challenging for the top two spots in the league, which won't affect Liverpool, who will be challenging for the fourth Champions League spot.

If a deal did go through, however, Suarez would - with any luck - do a Torres and lose the magic that makes him such an exciting player, thus negating the benefit of the transfer.

It would also be highly amusing to have John Terry and Suarez in the same team. Talk about deliciously negative symmetry! Chelsea's lawyers would probably be on permanent red alert, and those jokes just write themselves ;-)



Jaimie Kanwar

NOTE: Please stick to the Comment Policy (Click to read)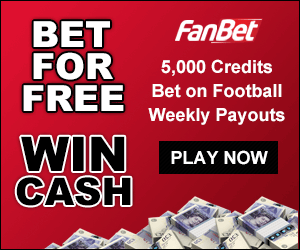 ---
SITE UPDATE:
COMMENT POLICY

11 August 2014
Reasoned, adult discussion is the name of the game on this site, so please bear in mind the following when posting comments:
*

ALL

views are welcome, and if someone's football-related opinion doesn't fit your pre-conceived notion of what constitutes an LFC 'fan', then

tough luck

.

* Good-natured banter is fine, but posts containing personal insults, belittlement, sniping, deliberate antagonism etc (directed at fellow posters, players, managers, rival fans etc) will be

deleted.
*

Attack the

argument

, not the

person

.

Repeat offenders will be

banned

.
* Posts moaning about 'negativity' will also be

deleted

. The aim of this site is '

critical realism about LFC

', so please expect a critical/analytical approach, and be prepared to have your opinion challenged.


* Txt spk is

outlawed

. Please write in proper sentences, and avoid using abbreviations like LOL, PMSL etc.

* The site owner

welcomes and encourages disagreement

, but only if opposing views are presented in line with the guidelines above.
Ultimately, it's simple: be as vehement and passionate as you like, but please remain civil
at all times.
Thank you

.