In May, Anfield legend
Jan Molby urged Liverpool to sign Schalke defender Kyriakos Papadopoulos
, and at the time, the Reds were heavily link with a possible transfer. Speculation has died down over the last two months, but Liverpool have reportedly reignited interest in the Greek defender.


According to reports in Germany this week, Liverpool have put in a €14m bid for Papadopoulos, who Brendan Rodgers sees as a long-term replacement for retired Reds defender Jamie Carragher.

In a column for the Liverpool Echo in May, Molby insisted that Papadopolous 'fits the profile' of the type of player Liverpool 'want to build a team around', and shrugged off worries about the young defender's injury history. he enthused:

"When I've seen him [Papadopolous] in Champions League matches, I've been impressed. he's a talented young player with real potential. He is as strong as a bull, dominant in the air and very good in one-on-one situations.

"He hasn't played since before Christmas due to a knee problem but I'm sure Liverpool will have received reassurances that he has made a complete recovery".

Soon after, former Monaco CEO Tor-Kristian Karlsen described Kyriakos as 'one of the best center-backs in Europe', and claimed that several Premier League clubs - including LFC - were chasing the youngster. He tweeted:

"Liverpool interest is concrete. Has been on the shortlist/highly rated by many European top clubs (including Chelsea, Man City and Man Utd). Nice transfer coup for Liverpool if they manage to land Papadopoulos.

At the end of May, talkSPORT and ESPN football analyst Rafael Honigstein confirmed Karlsen's contention, and claimed that Papadopoulos was 'close' to an LFC move:

"Liverpool are pretty close to landing Kyriakos Papadopoulos. There's no fear he will be affected long-term [by the injury]. Schalke have three very good centre-backs, having picked up Felipe Santana from Dortmund for €1m. That makes it easier for Papadopoulos to go."

'Papa' looks like a good player, but he's going to need time to get back up to speed after his injury; adapt to a new country/lifestyle, AND adapt to the Premier League. As such, It's slightly risky (IMO) to bring him in as the replacement for Jamie Carragher, or indeed Martin Skrtel, but that risk is somewhat assuaged by the fact Kolo Toure is at the club, which means Papadopolous - or indeed any young centre-back - won't need to be thrust into the team from day one.



Jaimie Kanwar

NOTE: Please stick to the Comment Policy (Click to read)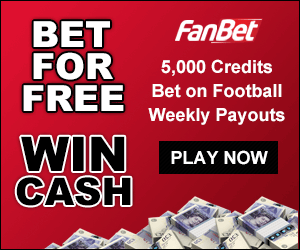 ---
SITE UPDATE:
COMMENT POLICY

11 August 2014
Reasoned, adult discussion is the name of the game on this site, so please bear in mind the following when posting comments:
*

ALL

views are welcome, and if someone's football-related opinion doesn't fit your pre-conceived notion of what constitutes an LFC 'fan', then

tough luck

.

* Good-natured banter is fine, but posts containing personal insults, belittlement, sniping, deliberate antagonism etc (directed at fellow posters, players, managers, rival fans etc) will be

deleted.
*

Attack the

argument

, not the

person

.

Repeat offenders will be

banned

.
* Posts moaning about 'negativity' will also be

deleted

. The aim of this site is '

critical realism about LFC

', so please expect a critical/analytical approach, and be prepared to have your opinion challenged.


* Txt spk is

outlawed

. Please write in proper sentences, and avoid using abbreviations like LOL, PMSL etc.

* The site owner

welcomes and encourages disagreement

, but only if opposing views are presented in line with the guidelines above.
Ultimately, it's simple: be as vehement and passionate as you like, but please remain civil
at all times.
Thank you

.