Former Liverpool boss Rafa Benitez is widely expected to become Napoli's new manager in the coming weeks, yet before he's even signed a contract, several Reds players are already (allegedly) on the Spaniard's wish-list, including Lucas Leiva, Daniel Agger, and now, Luis Suarez.


Today, multiple sources in Italy - including TMW and Tuttosport - claim:

* Benitez's top target to replace Edinson Cavani - should he leave - is Luis Suarez.

* Napoli owner Aurelio De Laurentis wants to keep Cavani, but he's aware that the existence of a buy-out clause in the Uruguayan's contract means it's out of his hands.

* Napoli are willing to pay €40m (£34m) for Suarez.

In terms of demeanour, character, discipline etc, Suarez isn't really the type of player Benitez usually goes for, so I doubt there's much truth to this particular claim.

One thing's for sure, the Spaniard would not stand for Suarez's negative behaviour, and unlike Brendan Rodgers, he wouldn't kowtow to the Uruguayan; negligently enable his behaviour, and/or and endlessly lavish sycophantic praise.

In that respect, working under a manager like Benitez would probably be a good thing for Suarez.

Bayern Munich and Juventus are also set to table bids for the Uruguayan this summer, so if this rumour is true, then Napoli will have some stiff competition.

At first glance, the likes of Bayern and Juve may seem like more attractive propositions, but Napoli are on the rise, and are currently an attractive proposition:

* 2nd in Serie A this season.
* Champions League football next season.
* Top European manager at the helm.
* Suarez would be the main-main at Napoli. At Juve/Bayern, he'd just be another star player.
* Arguably less spotlight/pressure on Suarez at Napoli.

This is all moot though because, according to some denial-afflicted Liverpool fans, Suarez is not going anywhere.

Jaimie Kanwar

NOTE: Please stick to the Comment Policy (Click to read)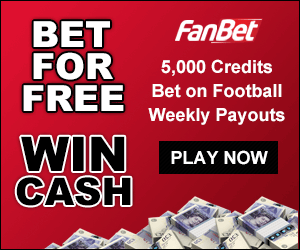 ---
SITE UPDATE:
COMMENT POLICY

11 August 2014
Reasoned, adult discussion is the name of the game on this site, so please bear in mind the following when posting comments:
*

ALL

views are welcome, and if someone's football-related opinion doesn't fit your pre-conceived notion of what constitutes an LFC 'fan', then

tough luck

.

* Good-natured banter is fine, but posts containing personal insults, belittlement, sniping, deliberate antagonism etc (directed at fellow posters, players, managers, rival fans etc) will be

deleted.
*

Attack the

argument

, not the

person

.

Repeat offenders will be

banned

.
* Posts moaning about 'negativity' will also be

deleted

. The aim of this site is '

critical realism about LFC

', so please expect a critical/analytical approach, and be prepared to have your opinion challenged.


* Txt spk is

outlawed

. Please write in proper sentences, and avoid using abbreviations like LOL, PMSL etc.

* The site owner

welcomes and encourages disagreement

, but only if opposing views are presented in line with the guidelines above.
Ultimately, it's simple: be as vehement and passionate as you like, but please remain civil
at all times.
Thank you

.