Speculation over the future of Liverpool flop Andy Carroll has reached fever pitch this week, and in the last 24 hours, things have intensified to the point that the £35m striker seems to be on the verge of finally leaving Anfield. Alas, things are never that simple when it comes to Liverpool, and it looks like there's still a possibility that Carroll may stay at the club.


Over the weekend, Sam Allardyce confirmed that signing Carroll on a permanent deal is West Ham's 'main transfer priority' this summer, and yesterday, Liverpool reportedly accepted the Hammers' £15m bid.

Alas, according to The Telegraph, Carroll doesn't want to go:

"Carroll held talks with Liverpool manager Brendan Rodgers in the last 24 hours when he was informed he could move to Upton Park on a permanent transfer.

"Instead, the former Newcastle United forward said he remained determined to prove himself at Anfield despite knowing he would be only a squad player".

As much as I want Carroll to leave, you have to admire his determination to succeed at Anfield. He could just take the easy route and join West Ham, a club where he is valued by the manager, players and fans, and played regularly in a team set-up to serve him.

However, Carroll - - recently described by team-mate Kevin Nolan as 'fantastic' - clearly feels as if he has something to prove at Liverpool, and he probably knows that if he joins West Ham, history will always paint him as an Anfield failure, a reality that probably stings.

If Carroll's desire to stay is genuinely motivated by a burning desire to prove himself, then you have to respect that. With very few exceptions, players only get one chance to play for Liverpool, and with the likes of Henderson and Downing improving exponentially in their sophomore seasons, Carroll probably thinks he can do the same.

In any event, Liverpool may have no choice but to keep Carroll - he is currently injured, and could be out for 3-4 months (according to some reports), and if that's the case, West Ham may just decide to look elsewhere. After all, who wants to pay £15m for an increasingly injury-prone player?

My view on Carroll remains the same: keeping him would be a retrograde step for Liverpool. He does not fit the team's style of play, and he lacks the necessary technical and tactical skills to make a consistent difference.

Having said that, end product is all that matters, and if Carroll stays and ends up scoring 20+ goals a season, then I'd have no problem with that. However, with only 7 goals in 23 games for West Ham last season, I can't see him achieving that.

Rodgers has made it clear in the past that he doesn't want a £35m player sitting on the bench, so when it comes to the crunch, I'm sure he'll make it emphatically clear to Carroll that he has no future at Liverpool.

Again, you have to respect Carroll's determination to make it at Anfield, but for the sake of his own career, it's time for him to move on, and accept that it's never going to happen.

Jaimie Kanwar

NOTE: Please stick to the Comment Policy (Click to read)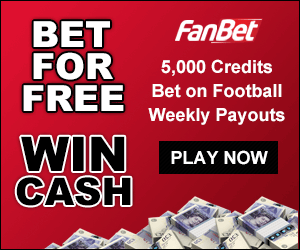 ---
SITE UPDATE:
COMMENT POLICY

11 August 2014
Reasoned, adult discussion is the name of the game on this site, so please bear in mind the following when posting comments:
*

ALL

views are welcome, and if someone's football-related opinion doesn't fit your pre-conceived notion of what constitutes an LFC 'fan', then

tough luck

.

* Good-natured banter is fine, but posts containing personal insults, belittlement, sniping, deliberate antagonism etc (directed at fellow posters, players, managers, rival fans etc) will be

deleted.
*

Attack the

argument

, not the

person

.

Repeat offenders will be

banned

.
* Posts moaning about 'negativity' will also be

deleted

. The aim of this site is '

critical realism about LFC

', so please expect a critical/analytical approach, and be prepared to have your opinion challenged.


* Txt spk is

outlawed

. Please write in proper sentences, and avoid using abbreviations like LOL, PMSL etc.

* The site owner

welcomes and encourages disagreement

, but only if opposing views are presented in line with the guidelines above.
Ultimately, it's simple: be as vehement and passionate as you like, but please remain civil
at all times.
Thank you

.