Last week, Liverpool legend Dietmar Hamann revealed that Michael Owen was 'desperate' to return to Anfield after his year with Real Madrid, and outlined how Newcastle stepped in and offered 'twice as much' as the Reds, which mean the striker ended up at St. James' Park instead. Owen's time in the North-east ultimately went sour, and in an interview over the weekend, the former Reds attacker accused Newcastle of lying about his exit from the club.


Newcastle fans have deep-seated resentment towards Owen for leaving when the club got relegated, but speaking to The Telegraph, Owen blasted Newcastle for 'blatantly lying', and trying to take the 'moral high ground' over his exit. He raged:

"Newcastle fans blame me for leaving when we got relegated, but the club didn't ever offer me a new contract despite them putting it in the press that they did.

"How could they when they had just been relegated? It would have been financial suicide. I've seen it a million times, a club will blatantly lie to their fans to take the moral high ground.

Owen also revealed that he held some regrets over choosing Liverpool over Manchester United. When asked if he choosing United would've benefited his career, he said:

Newcastle may have offered more for Owen, but if he really wanted a return to Liverpool, surely he could've dug his heels in and refused to go anywhere but Anfield?

"If you want an honest answer, then it is probably a yes. I had the choice to join Manchester United when I was a kid but I chose Liverpool. Yes, I could be playing a bit longer, might have had a few more medals in a pocket but who knows?"

Owen was quick to clarify though that he would 'not swap my time at Liverpool as they were my best years'.

How time flies. I vividly remember all the excitement building about Owen in the 1996-7 season, and it's very similar to what we're seeing today with the likes of Raheem Sterling and Suso. I remember watching his first senior goal against Wimbledon, and his goalscoring genius over the 5+ seasons after that is still seared in the memory.

It's not really something you think about when you're younger, but there's something strange about witnessing the beginning and end of a footballer's career. I guess it just reminds people of my generation (mid-30s) that we're getting older (!)

Jaimie Kanwar

NOTE: Please stick to the Comment Policy (Click to read)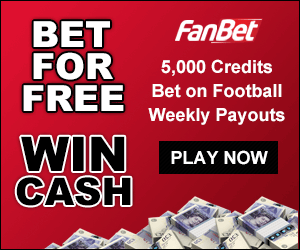 ---
SITE UPDATE:
COMMENT POLICY

11 August 2014
Reasoned, adult discussion is the name of the game on this site, so please bear in mind the following when posting comments:
*

ALL

views are welcome, and if someone's football-related opinion doesn't fit your pre-conceived notion of what constitutes an LFC 'fan', then

tough luck

.

* Good-natured banter is fine, but posts containing personal insults, belittlement, sniping, deliberate antagonism etc (directed at fellow posters, players, managers, rival fans etc) will be

deleted.
*

Attack the

argument

, not the

person

.

Repeat offenders will be

banned

.
* Posts moaning about 'negativity' will also be

deleted

. The aim of this site is '

critical realism about LFC

', so please expect a critical/analytical approach, and be prepared to have your opinion challenged.


* Txt spk is

outlawed

. Please write in proper sentences, and avoid using abbreviations like LOL, PMSL etc.

* The site owner

welcomes and encourages disagreement

, but only if opposing views are presented in line with the guidelines above.
Ultimately, it's simple: be as vehement and passionate as you like, but please remain civil
at all times.
Thank you

.