When it comes to exaggeration and hyperbole,
Liverpool captain Steven Gerrard
is in a league of his own at Anfield (!), and the retirement of Jamie Carragher has provided him with another opportunity to overpraise one of his team-mates, but on this occasion, is Gerrard right?


Alan Hansen and Mark Lawrenson are widely recognised to be two of Liverpool's best central defenders of the last thirty years, but according to Gerrard, Carra is better than both of them. He told the official LFC website:

"He [Carragher] is a wonderful player.

"At his peak, for two or three seasons he was one of the best defenders in the world.

"People mention him alongside the likes of Hansen and Lawrenson, the best defenders that this club has ever had. For me...he's a little bit above them. That's the biggest compliment I can pay him".

Is Carra 'above' Hansen and Lawrenson? Carra is a very similar player to Lawro with his last-ditch style of defending, but it's harder to make a legitimate comparison to Hansen, who is more comparable to players like Sami Hyypia.

Carra could've easily slotted in alongside Hansen in the 1980s Liverpool defence, but I don't think he could've replaced Hansen. Including Hyypia, I would rank the four as follows:

* Hyypia
* Hansen
* Carra
* Lawro

One person who agrees with Gerrard is Alan Hansen himself, and he believes Carra is a much better defender than he ever was. He told The Telegraph:

"Carragher is 10 times a better defender than I could ever be. He is a completely different player. He is a great defender whereas I was not. My strengths were on the ball, positional sense and recovery pace"

Like most fans, Lawro hopes Carra will stay on at Anfield in some capacity:

"Whatever the situation is with his coaching badges, you would want him around Anfield to show youngsters how to conduct themselves, to pass on the benefit of his wisdom and to show others just how much Liverpool should mean to them. At a time when so many clubs feel like hotels, with players coming and going, someone like Jamie around would go some way to retaining the core values of what Liverpool stands for"

Jaimie Kanwar

NOTE: Please stick to the Comment Policy (Click to read)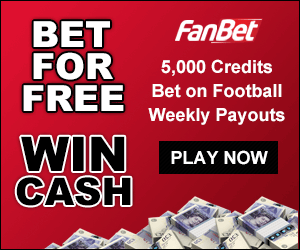 ---
SITE UPDATE:
COMMENT POLICY

11 August 2014
Reasoned, adult discussion is the name of the game on this site, so please bear in mind the following when posting comments:
*

ALL

views are welcome, and if someone's football-related opinion doesn't fit your pre-conceived notion of what constitutes an LFC 'fan', then

tough luck

.

* Good-natured banter is fine, but posts containing personal insults, belittlement, sniping, deliberate antagonism etc (directed at fellow posters, players, managers, rival fans etc) will be

deleted.
*

Attack the

argument

, not the

person

.

Repeat offenders will be

banned

.
* Posts moaning about 'negativity' will also be

deleted

. The aim of this site is '

critical realism about LFC

', so please expect a critical/analytical approach, and be prepared to have your opinion challenged.


* Txt spk is

outlawed

. Please write in proper sentences, and avoid using abbreviations like LOL, PMSL etc.

* The site owner

welcomes and encourages disagreement

, but only if opposing views are presented in line with the guidelines above.
Ultimately, it's simple: be as vehement and passionate as you like, but please remain civil
at all times.
Thank you

.