Transfer deadline day is almost here again, and with Philippe Coutinho and Daniel Sturridge already signed, there's still time for the Reds to land a much-needed central defender. Modibo Diakité seems to be the most likely option, and tonight, his Agent confirmed that Anfield is the player's preferred destination.


Earlier today, Ulisse Savini - Diakité's Agent - emphatically reiterated that Liverpool are in pole position to sign the Senegalese defender. He told TMW:

"Liverpool is our first choice. Talks are ongoing, but there is no hurry.

"We'll see in the next few days, however, it would be hard to say no to a club like Liverpool"

This latest statement comes after Savini's comments earlier in the week, when confirmed Liverpool's interest in the 25-year old:

"Yes, Liverpool and Juventus are both following Diakité, and today I was in London for [transfer] talks, but I can't make any predictions right now. "

Diakité has rejected a new contract at Lazio, bringing to an end a long drawn-out dispute with the Serie A giants. His only option would seem to be a move away, and with Liverpool in need of defensive cover, a move to Anfield is seemingly on the cards.

However, the fact that Savini suggests there is 'ni hurry' could mean that the move could take place in the summer, when Diakité will be a free agent.

If LFC do sign Diakité in January, at least it won't be for big money. Claudio Lotito, Lazio's owner, is looking to recover €1.5m (£1m) for the player, which is well within the club's budget.

Jaimie Kanwar

NOTE: Please stick to the Comment Policy (Click to read)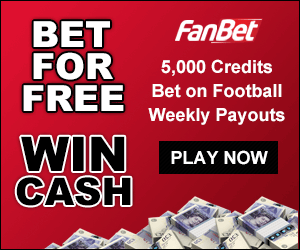 ---
SITE UPDATE:
COMMENT POLICY

11 August 2014
Reasoned, adult discussion is the name of the game on this site, so please bear in mind the following when posting comments:
*

ALL

views are welcome, and if someone's football-related opinion doesn't fit your pre-conceived notion of what constitutes an LFC 'fan', then

tough luck

.

* Good-natured banter is fine, but posts containing personal insults, belittlement, sniping, deliberate antagonism etc (directed at fellow posters, players, managers, rival fans etc) will be

deleted.
*

Attack the

argument

, not the

person

.

Repeat offenders will be

banned

.
* Posts moaning about 'negativity' will also be

deleted

. The aim of this site is '

critical realism about LFC

', so please expect a critical/analytical approach, and be prepared to have your opinion challenged.


* Txt spk is

outlawed

. Please write in proper sentences, and avoid using abbreviations like LOL, PMSL etc.

* The site owner

welcomes and encourages disagreement

, but only if opposing views are presented in line with the guidelines above.
Ultimately, it's simple: be as vehement and passionate as you like, but please remain civil
at all times.
Thank you

.