Manchester City are reportedly preparing a huge £40m bid for Liverpool star striker Luis Suarez. Given the Uruguayan's superb form this season, it's no surprise that top teams are watching him, but would the club be willing to let Suarez go?


In his pre-Wigan press conference just now, Rodgers was asked about the speculation linking Suarez with a move away from Anfield. He responded:

"You better ask Roberto Mancini!

"If we lost Luis we'd have no strikers. He's certainly not someone we want to sell or move on.

"We want to add to the squad and not move people on.

"Luis' has already showed his commitment to the club in the summer bu signing a new deal.

"He's in a great moment in his footballing life at Liverpool. I'll just continue to communicate with him. He's very happy here".

Rodgers was pressed on the issue, and asked what would happen if a bidding war broke out. He interrupted the person asking the question and said:

"There will be no bidding war. He's staying here".



Jaimie Kanwar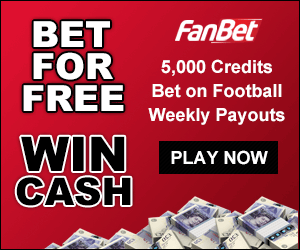 ---
SITE UPDATE:
COMMENT POLICY

11 August 2014
Reasoned, adult discussion is the name of the game on this site, so please bear in mind the following when posting comments:
*

ALL

views are welcome, and if someone's football-related opinion doesn't fit your pre-conceived notion of what constitutes an LFC 'fan', then

tough luck

.

* Good-natured banter is fine, but posts containing personal insults, belittlement, sniping, deliberate antagonism etc (directed at fellow posters, players, managers, rival fans etc) will be

deleted.
*

Attack the

argument

, not the

person

.

Repeat offenders will be

banned

.
* Posts moaning about 'negativity' will also be

deleted

. The aim of this site is '

critical realism about LFC

', so please expect a critical/analytical approach, and be prepared to have your opinion challenged.


* Txt spk is

outlawed

. Please write in proper sentences, and avoid using abbreviations like LOL, PMSL etc.

* The site owner

welcomes and encourages disagreement

, but only if opposing views are presented in line with the guidelines above.
Ultimately, it's simple: be as vehement and passionate as you like, but please remain civil
at all times.
Thank you

.