In August 2011, Agent Beppe Bozzo
revealed
that Liverpool were interested in signing Lazio star Mauro Zarate. Negotiations fell through due to Lazio's contractual inflexibility, but reports in Italy today suggest that the Reds have reignited their interest in the Argentinean striker.


Earlier this month, Lazio President Claudio Lotito confirmed that Zarate is definitely for sale in January. He said:

"The situation with Zarate has been clear since the summer.

"In January when the transfer window opens, we will be prepared to speak with any club that makes an offer.

"Make us an offer and we will evaluate it. However, there will be no loans considered, including a loan with an option to buy."

Now, according to several sources in Italy, Zarate's current Agent, Luis Ruzzi, spent a couple of days in England this week sounding out clubs over the possibility of a January transfer, and Liverpool are reportedly in 'pole-position' for the deal.

Lotito reportedly wants €10m for the 25-year old, which would represent a significant loss for the the club, after the initial €20m deal for the attacker.

This is the third time the Reds have been linked with a move for Zarate; in 2009, Rafa Benitez tried to sign him, but Lotito emphatically blocked the deal. He told reporters:

"There is zero chance. Lazio will exercise their option to buy Zarate and they will not sell Zarate to Liverpool, full stop"

Zarate has been frozen out of the Lazio set-up due to lack of effort in training, and Lazio manager Vladimir Petkovic recently suggested that the Argentinean lacks hunger and desire. He told reporters:

"Zarate's situation situation depends entirely on him. He must confirm his desire to start again. Over the last few days he has seemed a little better, with the hunger to prove his worth and this gives me hope he wants to get back on the field"

Is Zarate more trouble than he's worth? Would he fit into Liverpool's system?





Jaimie Kanwar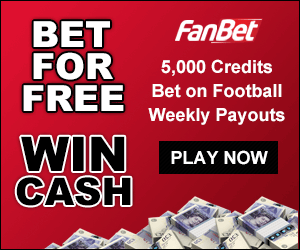 ---
SITE UPDATE:
COMMENT POLICY

11 August 2014
Reasoned, adult discussion is the name of the game on this site, so please bear in mind the following when posting comments:
*

ALL

views are welcome, and if someone's football-related opinion doesn't fit your pre-conceived notion of what constitutes an LFC 'fan', then

tough luck

.

* Good-natured banter is fine, but posts containing personal insults, belittlement, sniping, deliberate antagonism etc (directed at fellow posters, players, managers, rival fans etc) will be

deleted.
*

Attack the

argument

, not the

person

.

Repeat offenders will be

banned

.
* Posts moaning about 'negativity' will also be

deleted

. The aim of this site is '

critical realism about LFC

', so please expect a critical/analytical approach, and be prepared to have your opinion challenged.


* Txt spk is

outlawed

. Please write in proper sentences, and avoid using abbreviations like LOL, PMSL etc.

* The site owner

welcomes and encourages disagreement

, but only if opposing views are presented in line with the guidelines above.
Ultimately, it's simple: be as vehement and passionate as you like, but please remain civil
at all times.
Thank you

.