Liverpool legend Jan Molby has urged several of Liverpool's senior players to stop sulking and start showing Brendan Rodgers that they are worth a place in his team.


Last week, Brendan Rodgers challenged the squad's fringe players to show more hunger and desire on the pitch, and he specifically mentioned Stewart Downing and Jose Enrique in that regard.

The emergence of young players like Suso, Raheem Sterling and Andre Wisdom given Rodgers new options, and their good performances have seen several experienced, highly-paid players pushed down the pecking order at Anfield.

In his column for the Liverpool Echo today, Molby backed Rodgers' stance, and urged certain senior players to stop feeling sorry for themselves. He said:

"There is no doubt the likes of Downing, Jose Enrique, Jordan Henderson and Joe Cole are fighting for their Anfield lives, and I'm sure there will be some hefty bruises to their egos.

"But what are they going to do? Sit and sulk and play the victim, or roll their sleeves up and try and justify the reputation they have.

"One thing's for sure; it is sink or swim time for these players. And sitting around feeling sorry for themselves will do nothing to prolong their Reds careers".

To be brutally honest, if Liverpool lost those four players it wouldn't make much of a difference. Am I wrong? Would there be any noticeable difference in the way the team plays? In fact, if those four left, their places in the squad would almost definitely be taken by even more young players, and would only be a good thing.

Jordan Henderson probably deserves a reprieve though. He's a good professional, and he tries hard when he's on the pitch, and under Rodgers, he's arguably improving.

I personally wouldn't shed a tear if Cole, Downing and Enrique left though. They've basically already been replaced in the team by Suso, Sterling, Wisdom and Robinson, so why not try and sell them in the summer and makes some money for future transfers?



Jaimie Kanwar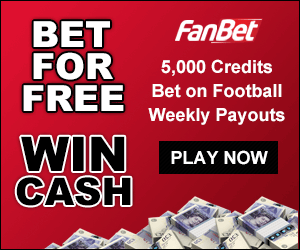 ---
SITE UPDATE:
COMMENT POLICY

11 August 2014
Reasoned, adult discussion is the name of the game on this site, so please bear in mind the following when posting comments:
*

ALL

views are welcome, and if someone's football-related opinion doesn't fit your pre-conceived notion of what constitutes an LFC 'fan', then

tough luck

.

* Good-natured banter is fine, but posts containing personal insults, belittlement, sniping, deliberate antagonism etc (directed at fellow posters, players, managers, rival fans etc) will be

deleted.
*

Attack the

argument

, not the

person

.

Repeat offenders will be

banned

.
* Posts moaning about 'negativity' will also be

deleted

. The aim of this site is '

critical realism about LFC

', so please expect a critical/analytical approach, and be prepared to have your opinion challenged.


* Txt spk is

outlawed

. Please write in proper sentences, and avoid using abbreviations like LOL, PMSL etc.

* The site owner

welcomes and encourages disagreement

, but only if opposing views are presented in line with the guidelines above.
Ultimately, it's simple: be as vehement and passionate as you like, but please remain civil
at all times.
Thank you

.