Rafa Benitez made some
fantastic signings for Liverpool
during his time at Anfield, and one of the best is undoubtedly Suso, who yesterday signed a new long-term contract with the club. The Spanish starlet has now worked under Benitez, Roy Hodgson, Kenny Dalglish and Brendan Rodgers now, but who is the best manager of the lot?


Speaking to the official Liverpool FC website this week, Suso was asked to name the best manager he's worked with since arriving at Anfield, and the 18-year old answered without hesitation:

"Brendan Rodgers is the best coach I have had.

"He really likes young players and if you are working hard, he will give you a chance and you can take it.

"He is honest and if he sees you are working hard in training every day, he will give you a chance.

"The manager is with us every day and we're improving every day with him".

In another recent interview , Suso - openly who admits that he is a Real Madrid fan - was asked about his football idols. He responded:

"I don't have idols, but there are many players that I admire, such as Messi and Cristiano [Ronaldo], Xabi Alonso, and Iniesta"

Four amazing players to be sure, but where does Suso stand on the Messi vs. Ronaldo debate? He explained:

"I'd think Messi is the best because is more decisive, and it will be long time before we see another player like him. However, I have to say that Cristiano Ronaldo is a great player that is also at a high level"

Suso put in another accomplished performance against Reading today, and long may he continue to be part of the first team squad.



Jaimie Kanwar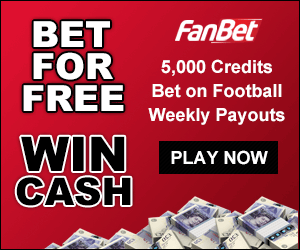 ---
SITE UPDATE:
COMMENT POLICY

11 August 2014
Reasoned, adult discussion is the name of the game on this site, so please bear in mind the following when posting comments:
*

ALL

views are welcome, and if someone's football-related opinion doesn't fit your pre-conceived notion of what constitutes an LFC 'fan', then

tough luck

.

* Good-natured banter is fine, but posts containing personal insults, belittlement, sniping, deliberate antagonism etc (directed at fellow posters, players, managers, rival fans etc) will be

deleted.
*

Attack the

argument

, not the

person

.

Repeat offenders will be

banned

.
* Posts moaning about 'negativity' will also be

deleted

. The aim of this site is '

critical realism about LFC

', so please expect a critical/analytical approach, and be prepared to have your opinion challenged.


* Txt spk is

outlawed

. Please write in proper sentences, and avoid using abbreviations like LOL, PMSL etc.

* The site owner

welcomes and encourages disagreement

, but only if opposing views are presented in line with the guidelines above.
Ultimately, it's simple: be as vehement and passionate as you like, but please remain civil
at all times.
Thank you

.