Which Liverpool players have the most influence over the dressing room? Reds Legend Jan Molby has lifted the lid on the internal pecking order at Anfield.


Discussing Daniel Agger in an interview with Danish website Sporten DK last night, Molby - who played an integral part in Liverpool's domination of English football in the 1980s - claimed that the defender's influence at Liverpool is on the rise:

"He [Agger] has certainly grown in the hierarchy. It is clear that Steven Gerrard is still king, and then you have Pepe Reina and Luis Suarez, but Daniel Agger is just below.

"Jamie Carragher has had difficulty keeping his place in the hierarchy, because he is not playing, so Daniel Agger is definitely in the top five"

I don't know about anyone else but it strike me as a little amusing that three 'top dogs' at Anfield - Reina, Gerrard and Suarez - are also responsible for making the most mistakes so far this season. Additionally, Suarez and Gerrard have the worst passing accuracy of all LFC's attacking players.

A few months ago, I suggested that Daniel Agger should replace Steven Gerrard as Liverpool captain, and I still feel the same. I've never been convinced that Gerrard is the most influential captain. As an example: when Gerrard returned from injury last season, Liverpool went on a run of only one win in eleven Premier League games, notching up 5 defeats, 5 draws and only 1 victory.

I'm not suggesting Liverpool's poor form was Gerrard's fault; clearly, there were other players in the squad who are more culpable than him (!). However, the captain hasn't been able to inspire the club in the league for ages now, and it's no coincidence that the team regularly shows real fight and determination *without* him in side.

Agger's injury history is a concern, but if he stays at Anfield and remains fit, he is an excellent choice for Captain (IMO). Given Gerrard's god-like status though, it will never happen, and he just doesn't have the humility of someone like Sami Hyypia, who handed over the captaincy with superb grace and magnanimity.

Gerrard would probably take it as a personal slight, and the chances are it would have a negative knock-on effect on his performances.



Jaimie Kanwar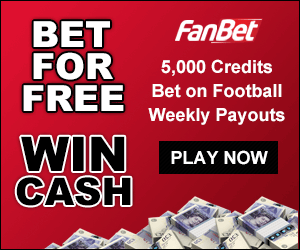 ---
SITE UPDATE:
COMMENT POLICY

11 August 2014
Reasoned, adult discussion is the name of the game on this site, so please bear in mind the following when posting comments:
*

ALL

views are welcome, and if someone's football-related opinion doesn't fit your pre-conceived notion of what constitutes an LFC 'fan', then

tough luck

.

* Good-natured banter is fine, but posts containing personal insults, belittlement, sniping, deliberate antagonism etc (directed at fellow posters, players, managers, rival fans etc) will be

deleted.
*

Attack the

argument

, not the

person

.

Repeat offenders will be

banned

.
* Posts moaning about 'negativity' will also be

deleted

. The aim of this site is '

critical realism about LFC

', so please expect a critical/analytical approach, and be prepared to have your opinion challenged.


* Txt spk is

outlawed

. Please write in proper sentences, and avoid using abbreviations like LOL, PMSL etc.

* The site owner

welcomes and encourages disagreement

, but only if opposing views are presented in line with the guidelines above.
Ultimately, it's simple: be as vehement and passionate as you like, but please remain civil
at all times.
Thank you

.