Liverpool have signed Crewe Alexandra youngster Dan Smith for an undisclosed fee believed to be in the region of £300,000.


Manchester City were previously reported to be in pole position for the young midfielder's signature, but it appears that Liverpool have beaten them to the punch. A spokesman for the Cheshire club told reporters:

"We are naturally disappointed that Dan has decided to sign for Liverpool.

"The club has received an undisclosed fee and future add-ons but we would have much preferred to have seen him play for our first team."

Smith revealed details of the the move via Twitter, posting a picture of himself alongside Liverpool manager Kenny Dalglish: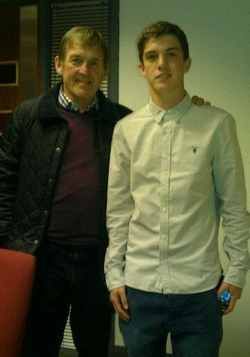 Here is a video featuring Smith. Skip to 2:39 for an example of great touch (Smith is number 12), and then to 3:30 to see him scoring a goal.



Smith will now go into Liverpool's Academy, where he can expect to toil for years without every getting a sniff of first team action. He'll then be farmed out on loan to glamorous places like Rochdale and Hull, before inevitably disappearing into obscurity like so many other LFC youngsters down the years.

Obviously, I hope Smith can buck the trend, but that's the reality he's facing.



Jaimie Kanwar
---
REMINDER

: COMMENT POLICY

This is a site for

reasoned, adult discussion

. ALL views are welcome, and if someone's football-related opinion doesn't fit your pre-conceived notion of what constitutes an LFC 'fan', then

tough luck

. Posts containing personal insults, belittlement, sniping, deliberate antagonism, etc will be

deleted

. Repeat offenders will be

banned

. Attack the

argument

, not the

person

. Ultimately, it's simple: be as vehement and passionate as you like, but please remain

civil

at all times.

Thank you.