Liverpool have signed Crewe Alexandra youngster Dan Smith for an undisclosed fee believed to be in the region of £300,000.


Manchester City were previously reported to be in pole position for the young midfielder's signature, but it appears that Liverpool have beaten them to the punch. A spokesman for the Cheshire club told reporters:

"We are naturally disappointed that Dan has decided to sign for Liverpool.

"The club has received an undisclosed fee and future add-ons but we would have much preferred to have seen him play for our first team."

Smith revealed details of the the move via Twitter, posting a picture of himself alongside Liverpool manager Kenny Dalglish: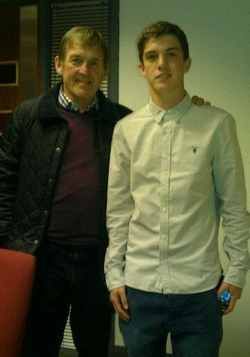 Here is a video featuring Smith. Skip to 2:39 for an example of great touch (Smith is number 12), and then to 3:30 to see him scoring a goal.



Smith will now go into Liverpool's Academy, where he can expect to toil for years without every getting a sniff of first team action. He'll then be farmed out on loan to glamorous places like Rochdale and Hull, before inevitably disappearing into obscurity like so many other LFC youngsters down the years.

Obviously, I hope Smith can buck the trend, but that's the reality he's facing.



Jaimie Kanwar
---
SITE UPDATE: 19 May 2013 *

IMPORTANT

*
Due to the huge number of idiots and snipers who constantly attack others and/or try to derail comment threads, guest-commenting is no longer available. If you want to be part of the site's thriving discussion community, then please create a Disqus account, or sign in via FB, Twitter or Google. I apologise if this affects any regular posters, but there are benefits to using Disqus, such as email notifications, and retaining your comment history.