Former Liverpool striker David Johnson has questioned the club's tactical handling of 35m striker Andy Carroll.


Speaking to LFC TV, Johnson - who won the European Cup three times at Anfield - argued that Liverpool had not done enough over the last year to intergrate Carroll effectively into the team. He said:

"We bought Carroll for what he did at Newcastle, and he was successful there because they gave him the service.

"He was a threat in the air; he was dangerous, and he scored goals, but now we've brought him to Liverpool, he's basically been told to just get out there and play without giving him the same sort of service he was getting at Newcastle.

"If you'ge got a 35m asset then you've got to play to his strengths. The wingers should be instructed to get crosses into him, and I don't think we're doing that enough".

If Carroll is in the team then you have to play to his strengths, and Liverpool have not been doing that, especially whilst Luis Suarez as been out injured. Two examples:

* STOKE: Liverpool start the game with Stewart Downing on the bench, then replace Carroll with Downing in the 60th minute.

* BOLTON: Despite Kenny praising Downing's crossing ability prior to the game, he's once again left out, yet Carroll starts.

I think I've made it clear many times that I am not a fan of Downing or Carroll, however, Downing was surely bought to provide crosses for Carroll, so what is the point in NOT playing them together?

Downing is Liverpool's most prolific crosser of the ball so it makes sense to play him alongside Carroll, does it not?

Having said that, I'm not sure there's merit to the contention that Carroll is not getting enough service overall; how many times has he been handed a gilt-edged chance and missed this season?

The service has often been there but Carroll's finishing has been woefully poor at times, and the latest example of this came in the the Bolton game: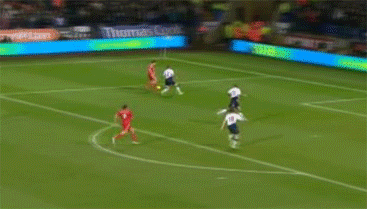 Johnson played alongside Kenny Dalglish for five years, so he knows his temperament and personality, and even he was surprised by the ferocity of Dalglish's reaction to the Bolton game:



"That's the worst I've ever seen Kenny in terms of how a game affected him. He's let them know that if that's the kind of performance they want to put on they won't be at the football club much longer".





Jaimie Kanwar
---
SITE UPDATE:
COMMENT POLICY

11 August 2014
Reasoned, adult discussion is the name of the game on this site, so please bear in mind the following when posting comments:
*

ALL

views are welcome, and if someone's football-related opinion doesn't fit your pre-conceived notion of what constitutes an LFC 'fan', then

tough luck

.

* Good-natured banter is fine, but posts containing personal insults, belittlement, sniping, deliberate antagonism etc (directed at fellow posters, players, managers, rival fans etc) will be

deleted.
*

Attack the

argument

, not the

person

.

Repeat offenders will be

banned

.
* Posts moaning about 'negativity' will also be

deleted

. The aim of this site is '

critical realism about LFC

', so please expect a critical/analytical approach, and be prepared to have your opinion challenged.


* Txt spk is

outlawed

. Please write in proper sentences, and avoid using abbreviations like LOL, PMSL etc.

* The site owner

welcomes and encourages disagreement

, but only if opposing views are presented in line with the guidelines above.
Ultimately, it's simple: be as vehement and passionate as you like, but please remain civil
at all times.
Thank you

.